If I have the crankcase full of oil, can I remove the oil filter without having all oil drain out from the filter port in the oil pan?
According to this diagram, it looks like the oil from the pan has to go up the oil pickup to the pump and from there, the oil goes through the oil pipe to the filter. From the filter, the oil goes to the pressure sensor, oil cooler and engine.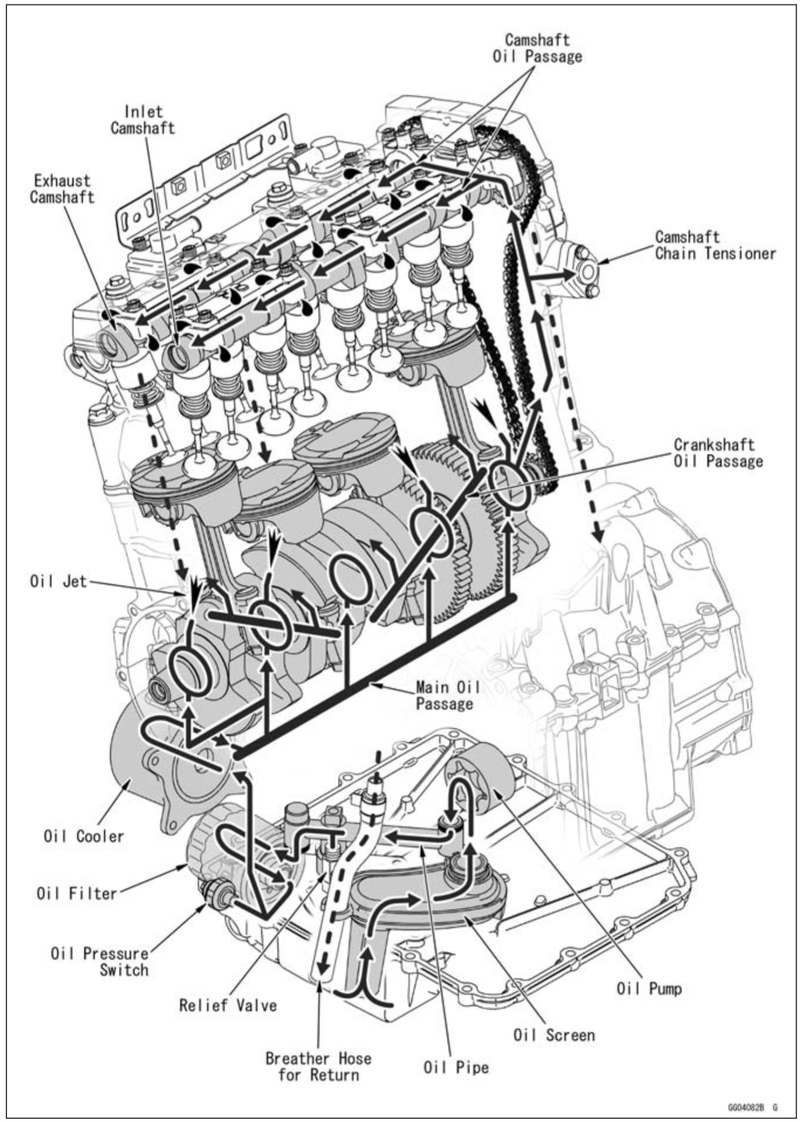 I don't see how any oil from the oil pan could come out of the oil filter port even if the filter were to be removed. The oil from the engine, oil pump and oil cooler will partially drain but that happens any time you remove the filter.
If I drain oil and fill the crankcase now can I change the filter later when it comes in the mail? ---or will all my fresh oil drain out when I take off the old filter?
---
'08 MIDNIGHT SAPPHIRE BLUE Now Deceased