Hubster, I have a bit of a problem with the front brake lever on my ZX-14. I have the lever reach adjustment set to 1 (maximum span) and the lever comes almost back to the grip before I get any brake action, see photo below.
I recently changed the brake pads, brake fluid and bled the brake system. The lever is not spongy like there is air trapped in the system, it just comes way back before it suddenly gets firm, like there is nothing, nothing and then suddenly a firm lever.
What sayest thou, Sir Hubster?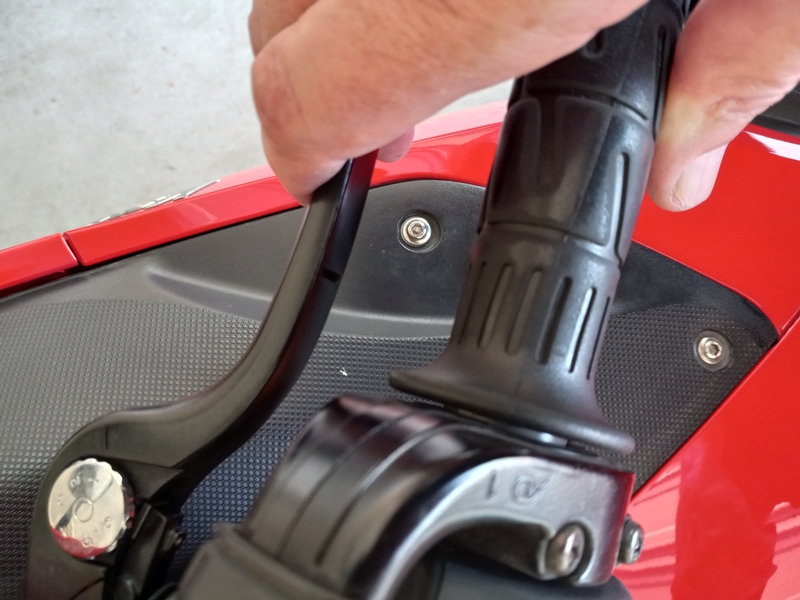 * Last updated by: Kruz on 8/10/2023 @ 8:51 PM *
---
2021 Aprilia RSV4 2020 BMW S1000RR 2016 ZX-10R KRT 2016 959 Panigale Red 2015 CBR1000RR SP Repsol 2011 ZX-10R Ebony 2009 ZX-6R Lime Green 2006 ZX-14 Red 2004 VTX 1300C Candy Red "For we walk by faith and not by sight" II Corinthians 5:7