Dear ZX14/ZX14R friends,
As I moved well into my 6th decade of riding my 2008 ZX14 just became too uncomfortable for me to ride. I made the tough decision to sell it recently. I put it on consignment at a local independent bike shop in the Seattle area. It was in exceptional condition and the store staff were optimistic it would sell for a good price. It sold for $8600 after about one month. Photo below is of my dog when we stopped to see progress of sale. It actually had sold that day, you can see the temporary license plate. It was bittersweet to see it going to another owner. Even my dog looks sad.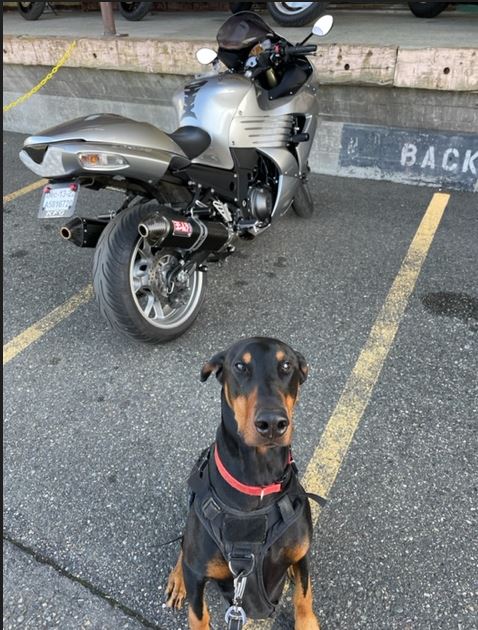 I just want to say "thank you" to all the members on this forum. When I first bought the bike in 2019 I had some questions, which members answered in a helpful manner. I was not a big participant in this forum but looked at it frequently. I also would like to say that this forum was probably the main factor in buying a ZX14 in the first place. It was apparent from member comments on this forum that these bikes were sturdy and reliable if given reasonable care. Mine gave me absolutely zero issues in the 4 seasons I have it. Thank you to everyone. Safe and enjoyable riding!

* Last updated by: 2fast4me on 12/11/2022 @ 7:38 AM *